As a licensed Institution, The College of Humanities Social and Management Sciences (COHSMAS) currently offers courses leading to Honour Degrees of Bachelor of Science [B.Sc] in Accounting, Finance, Business Administration, Marketing, Economics, International Relations, and Mass Communication and Bachelor of Arts (B.A) in English, Religion and Peace Studies, History and International Studies.
The Institution also runs pre-degree programmes in selected courses. All these courses are handled by seasoned and experienced scholars armed with immense national and international exposures and experiences.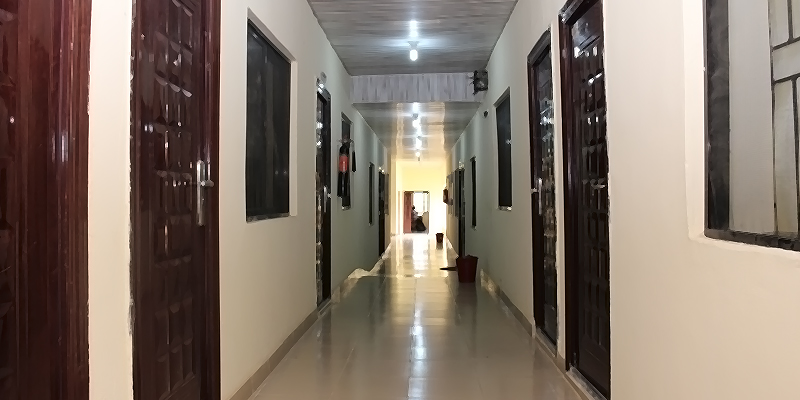 Details of these courses can be obtained from the relevant departments in the college, as well as the University website.
ABOUT DEAN
Dr. Olubunmi Ajibade (PhD, Lagos) was Senior Lecturer at the Department of Mass Communication, University of Lagos, Akoka, Lagos. He is currently an Associate Professor of Mass Communication, McPherson University, Seriki Sotayo, Ogun State, where he is Acting Dean, College of Humanities, Social and Management Sciences, COHSMAS.
His research interests are in Development Communication and Journalism and with over 15 years experience in several Nigerian national newspapers, before joining the faculty of Mass Communication Department of Lagos in 1997. He is a consultant on Strategic Communication to UNICEF, WHO, Lagos State Committee on AIDS and other non-governmental organizations, locally and internationally.
He joined McPherson University in 2021, ahead of his appointment as Acting Dean in 2022.
ABOUT SUB-DEAN
ABOUT COLLEGE OFFICER
Mr. Francis Damilola holds Bachelor of Science in Physics Education from the prestigious Obafemi Awolowo University, Ile-Ife and currently rounding off his Masters' dissertation in Educational Technology. He is professionally trained and awarded by the British International Safety Organization and Institute of Arts Management & Professionals in Human Resource Management, Health and Safety at Work, Environmental Awareness and First Aid.
He has translated his passion for nation building, leadership and academic excellence through his regular mentorship and commitment to building young people. He is a Special Marshal, Federal Road Safety Corps (FRSC), an instrumentalist, singer and composer.
Available Courses